Gallery announcements allow you display a note to your gallery visitors, about anything that you'd like. In addition to displaying a simple message, you can also define your announcements to display a countdown timer and/or a coupon code, and you can select where you'd like the announcement to be displayed.
Setting It Up
To add a Gallery Announcement please follow these steps.
From the Main Menu click on Marketing » Gallery Announcements.
Click on Create an Announcement.
Enter a Title, this is what will be shown at the top of the announcement banner.
Add some Details, this will be shown on the banner under the Title.
Set a Date Range for when the announcement should be displayed.
Choose the Announcement Location for where, within your galleries, the announcement should be displayed. See below for more information on this.
Add an Optional Coupon Code. Traditional sales automatically apply their specific discounts to your galleries, and they automatically display notices within the galleries as well. However, coupon codes are not traditional sales and if you've created a coupon code that you'd like to advertise to your gallery visitors, you can do that here by providing the coupon code to be displayed.

Please Note: Specifying a value in this area does not create a coupon code. It also doesn't set the coupon code's start date, expiration date, or any other coupon details. Coupon codes can be created and modified through the Sales & Coupons page.

Click the checkbox next to the Enable Countdown option if you'd like to display a countdown timer with your announcement. When this option is selected, a countdown timer showing the number of days, hours, minutes, and seconds remaining before the announcement (and any deals you listed within it) is set to expire is displayed.

Note: The countdown timer option is automatically enabled if a coupon code is provided.

Choose the Galleries that this announcement will be shown on, and click Save.



How Will My Clients See It?
The announcement banner will appear at the top of each page within your selected galleries, if you've chosen that option within the Announcement Location preferences.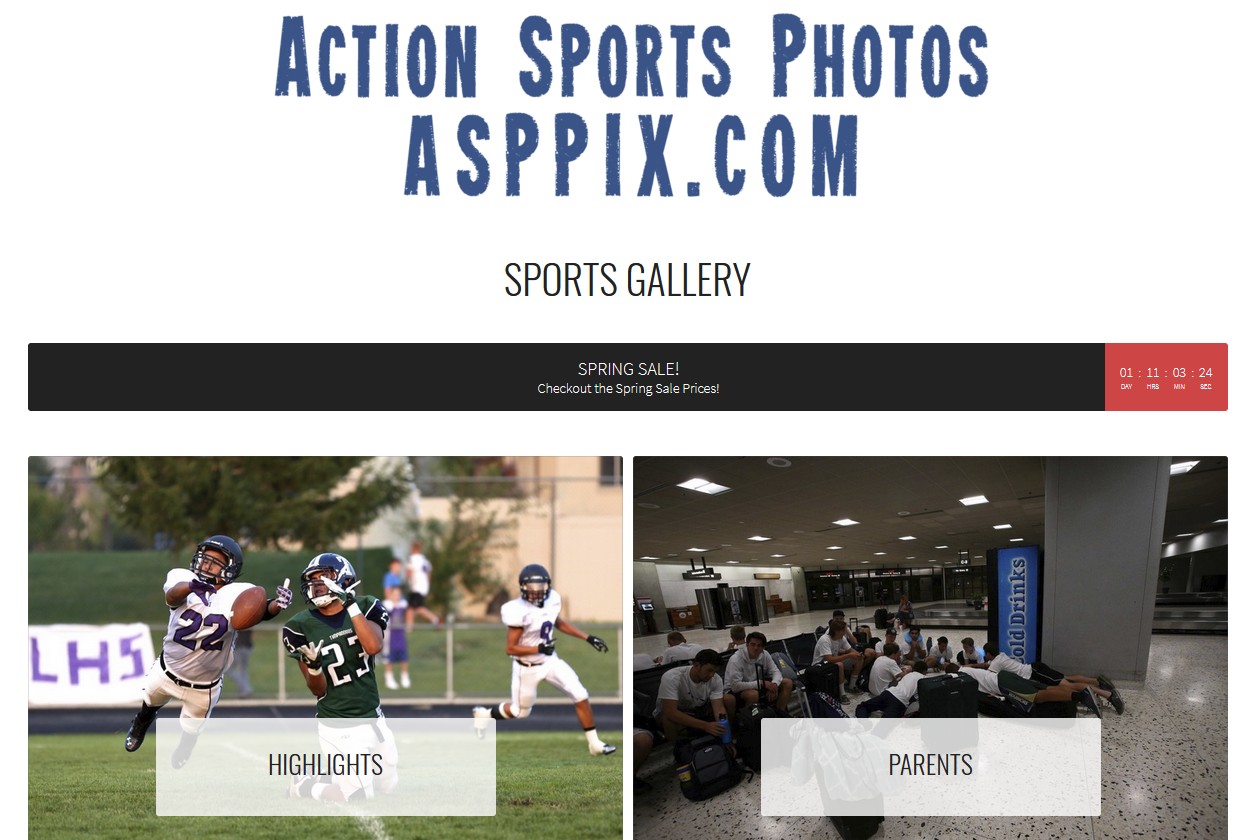 The announcement can also appear at the top of the page and within the Image Grid, if you have chosen that option.
You can also choose to have the announcement shown within the Image Grids, and not at the top of the page, through the same Announcement Location preference.