You can use the theme editor to view, create and edit your themes. Listed below are some of the various options available to you for customization.
Basics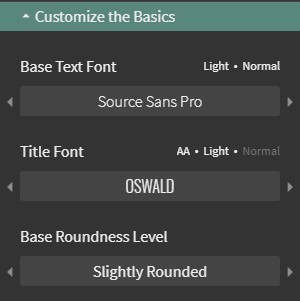 Colors
You can click on any of the color spots to open the color palette to customize your color. Clicking the icon with the three lines on the top-right corner of the color editor will reveal additional color options as well.
Buttons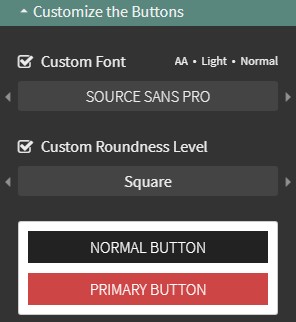 Headings
Headings refers to the titles above different groups such as Categories, Highlights or Products.
Splash Screen
Splash Screens refer to the login screens displayed for your individual galleries, along with the first screen that's displayed when someone views your main gallery list.
Image Grids
Preview
You can see how your changes will affect your galleries through the preview window. You can also choose from the options across the top such as Phone, Portrait Tablet, Landscape Tablet and others to see how your theme will look on those devices as well. Use the preview window as you would a normal browser to click through each of the pages within your galleries to view how they will look with the selected theme settings.
Finishing up
Once you've made your changes click the Save As button at the top and give your new theme a name. Once the theme has been saved, it will then become available for you to select through the Marketing » Colors & Styles page within your administrative account.