If you would like to receive a copy of emails that are sent to your clients or if you are receiving those emails and want to disable them just follow these steps.
From the Main Menu click on Marketing » Preferences.
Scroll to the Receive Copies of your Visitor Emails option.
Check or uncheck the box(es) next to the email(s) that you want to receive or stop receiving.
Click Save Preferences.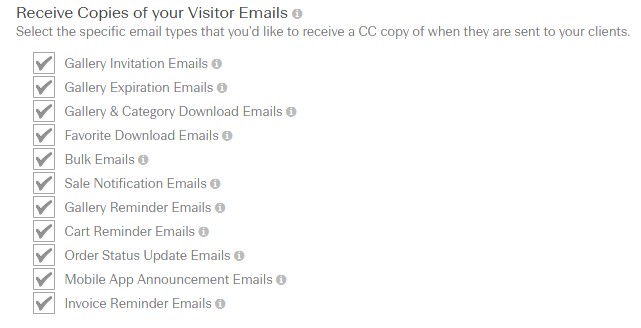 The copy of these emails will be sent to the email address you have listed on your Account Details page.