You can add a note to all of your galleries that will be seen as your clients login.
From the main menu click on Photos » Preferences.
Scroll to the Homepage section.
Add your note to the Gallery Login Message box and click Save.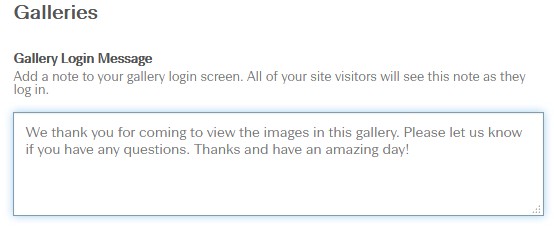 Note: You must require your clients to enter an email address and/or a password for the Gallery Login Message to be seen. Without the email or password requirement the client will be taken directly to the gallery, bypassing the login screen where this message would normally be seen.