You can set a password that a client will need to enter when viewing a gallery.
To set a password for a gallery just head to Photos » Galleries
Click on the name of the gallery you would like to add a password to
Scroll to the Access section and add your password to the Password section
Click Save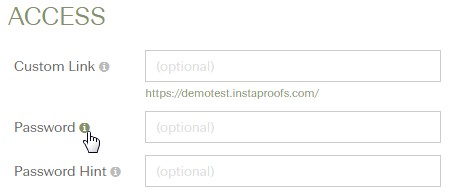 You many also add a note to the Password Hint section. This optional value is displayed on the login form within your gallery, and it is used to help your visitors remember the gallery password.
An example hint for a wedding gallery might be: "The bride's maiden name."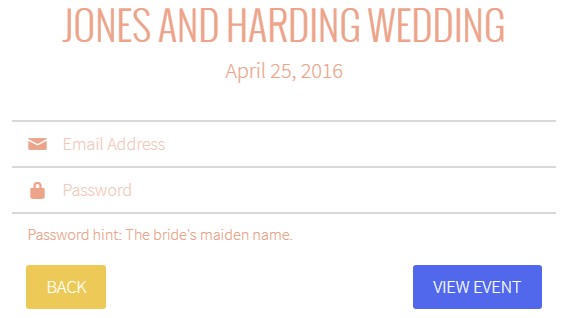 You can also password protect individual categories within your galleries. Here is our tutorial on how to do that: https://instaproofs.zendesk.com/hc/en-us/articles/360016418772