There are generally only two reasons why sales tax might not be charged on an order:
Your Client's Shipping Address
The first thing to check is the shipping address on the order. If the shipping address points to an area that you haven't defined a tax rate for, sales tax will not be charged for that order.
As an example, let's pretend that your sales tax definitions are set up something like this:
With your sales tax set up like the example above, only the orders with a shipping address in Brigham City, UT would be charged sales tax. To charge sales tax on orders with a shipping address anywhere within the entire state of Utah, we would modify our tax collection requirements to be like this instead:
And if we wanted to charge sales tax on all orders shipping anywhere within the US or Canada, we would set our rates up like this: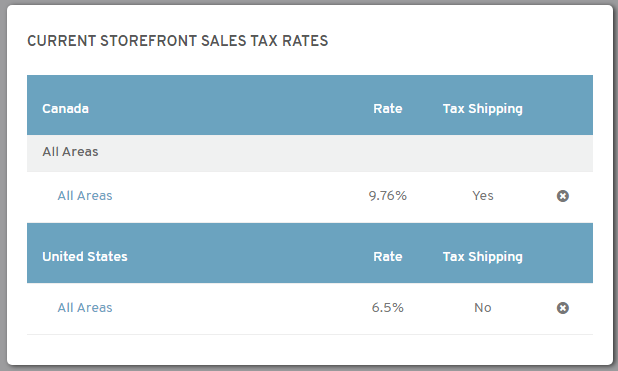 To view and modify your sales tax collection settings, head into the Selling » Prices, Shipping, Tax » Sales Tax page. Additional instructions for setting up your sales tax rates can be found here: How can I define my sales tax rate(s)?


The Ordered Items
If you've checked the shipping address and it seems like you've already set the sales tax up correctly, the next (and final) thing to check is the settings for the specific products that were ordered. Many of the products in your account have an option labeled "Charge Tax", and if you uncheck that option, no sales tax is charged for that specific item. Here's an example showing where that option can be found:
To view and modify your purchase options, head into the Selling » Purchase Options page within your account.