An account balance is created when you move from a larger subscription plan to a smaller subscription plan, or when you apply a qualifying promo code to your account.
You can view your account's balance by doing the following:
From the main menu, click on either your company name or your company logo.
Click on Subscription » Subscription Plan.

If a balance is available on your account, the balance will be found under the Current Plan section.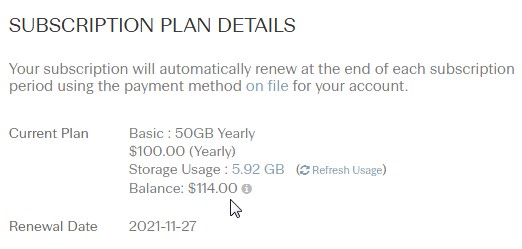 Note: Your account balance is automatically applied to future subscription renewals and cannot be redeemed for cash.