Yes, a daily summary email can be set up to be received when any of the following actions happen within your account:
A Gallery is Visited
Favorites are Added or Removed
Images are Shared
Images are Hidden or Unhidden
Someone Initiates a Free Image Download
Someone Initiates a Free Gallery Downloads
Someone Places an Order
Setting it Up
From the main menu, click on your business name or logo and then select the Preferences menu option. Scroll down to the Daily Summary Email section of the preferences page and select which of the triggering actions you'd like to be notified about.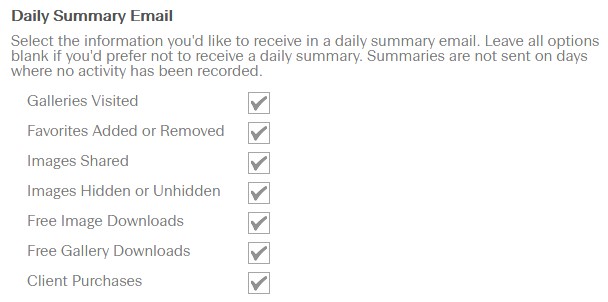 Click the Save Preferences button at the bottom of the page to save your changes.
Note: Summaries are not sent on days where no activity has been recorded on your galleries.