If you would like to create an order from your admin area rather than using your client storefront to do it, these instructions will guide you through that process:
On the main menu click on Selling » Orders.
Click on the blue Create New Order button near the top of the Orders page.
Enter the shipping information for the order and click Next Step: Add to Order.
From the Add To Order page choose the image(s) you want to add to the order. To select multiple images at one time, press CTRL (or Command) + click on the additional image(s).
Choose the Size or Single Image Product you want to be printed.
Click the Add Items button to add the items to the order.
Select additional images, sizes, and quantities as needed.
Click the Done button when you are finished adding the items to the order.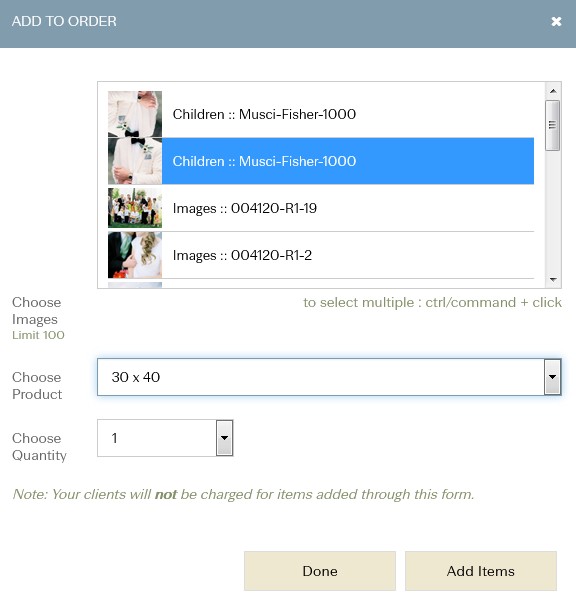 Note: After you've created the order and have added print sizes to it, click the "Begin" link within the order details screen to manually start the fulfillment process. If the auto-fulfillment option is enabled on your account, this order will be fulfilled automatically and you won't need to click the "Begin" link. Your clients will not be charged for items added through this form.