To change the subscription plan you are currently on please follow these steps:
From the main menu click on your name or logo and then select Subscription » Subscription Plan.
In the New Plan section choose your desired plan.
Click Save Subscription Changes.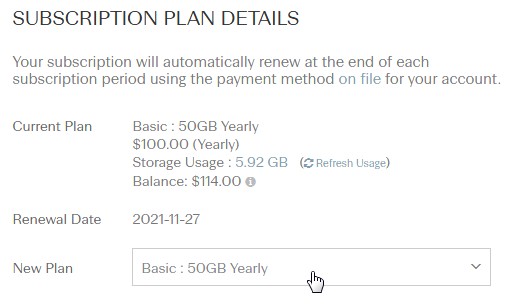 Note: If the plan you want is not listed in the New Plan section it is because you are currently using more space than your desired plan allows for. The How do I delete images and galleries? article will help you clear space so you can choose your desired subscription.